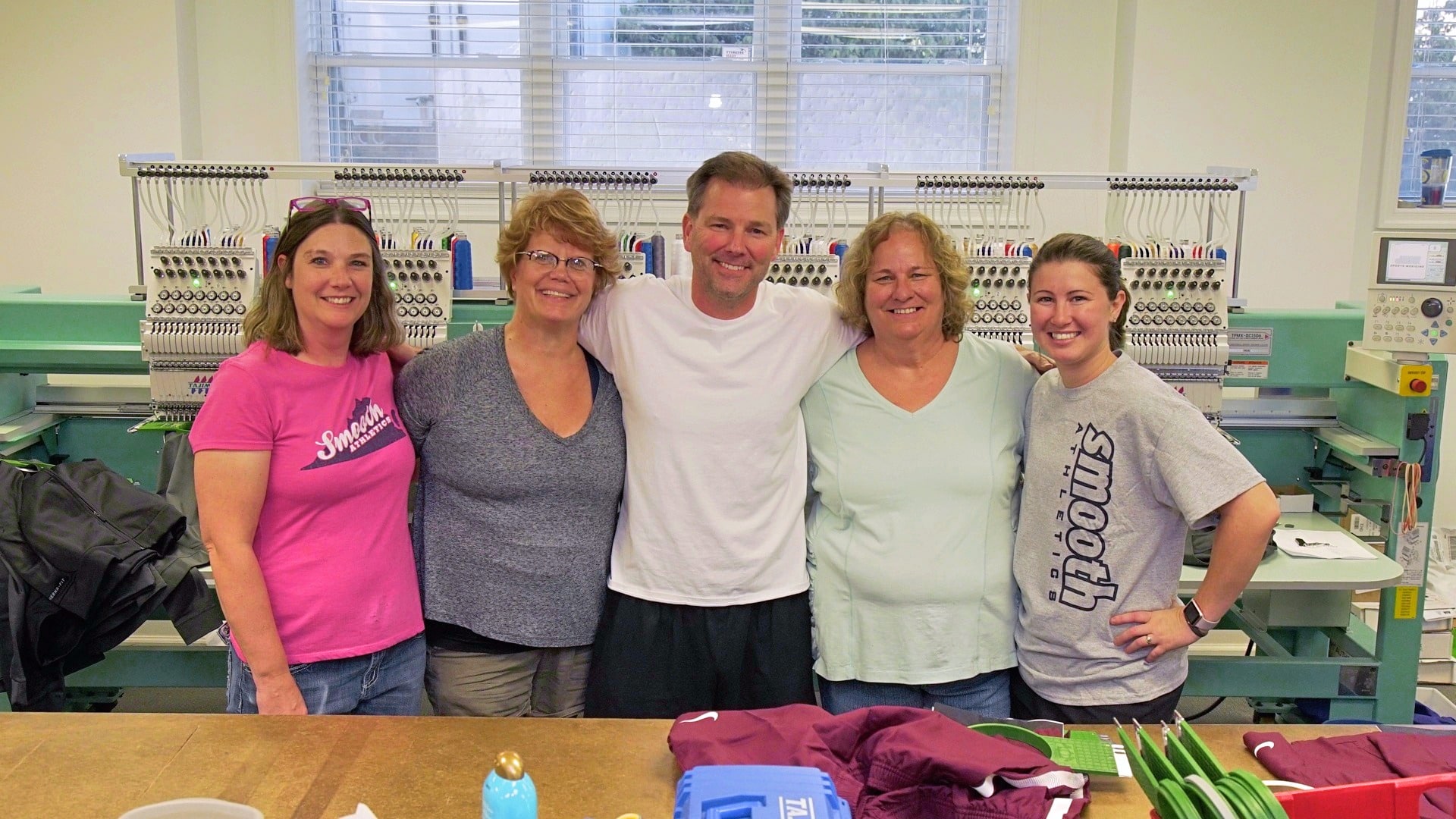 It's your logo, and our job to make it look it's very best. Smooth works in a variety of mediums and applications where adjustments and art approvals are critical. You can count on us to provide honest feedback and communicate proactively throughout the whole process. Keeping in touch is what allows us such timely delivery.
Our passion is perfection. Your product will pass through many inspection stations, each with a more critical eye than the next. Technically, visually, creatively -- Smooth Athletics is the top in the industry. Your logo after all, is a reflection of our work.
You are important. Your work has value. Smooth Athletics is a family, and our customers are our friends. You can expect trust, integrity and humor when you walk through the door.
Meet the Smooth Athletics Team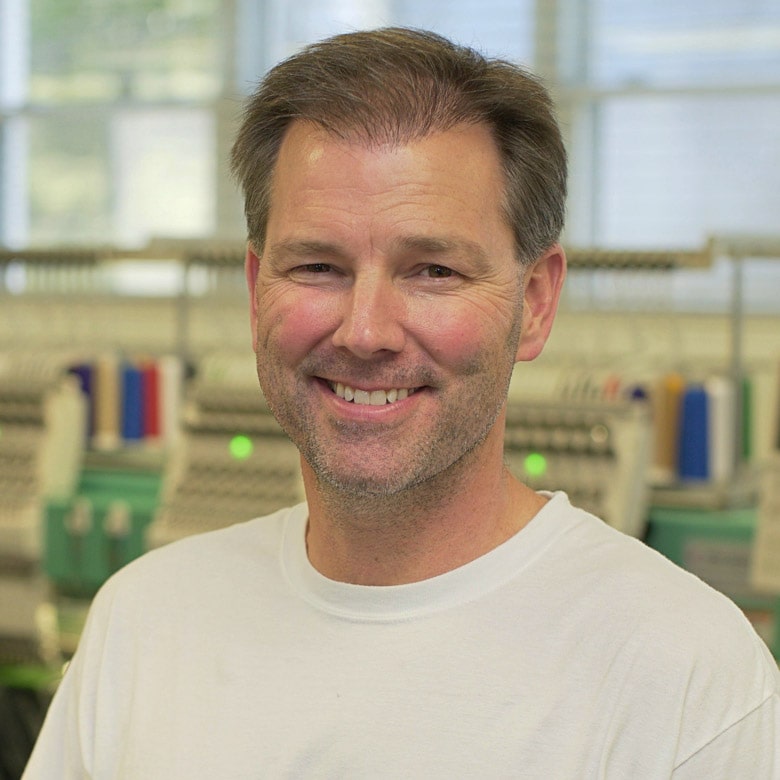 Jason Miller
Owner
---
Jason is a Waynesboro boy. He is our detail man, nothing gets by him. While not at work, he spends his time at the gym and shooting baskets with his two boys.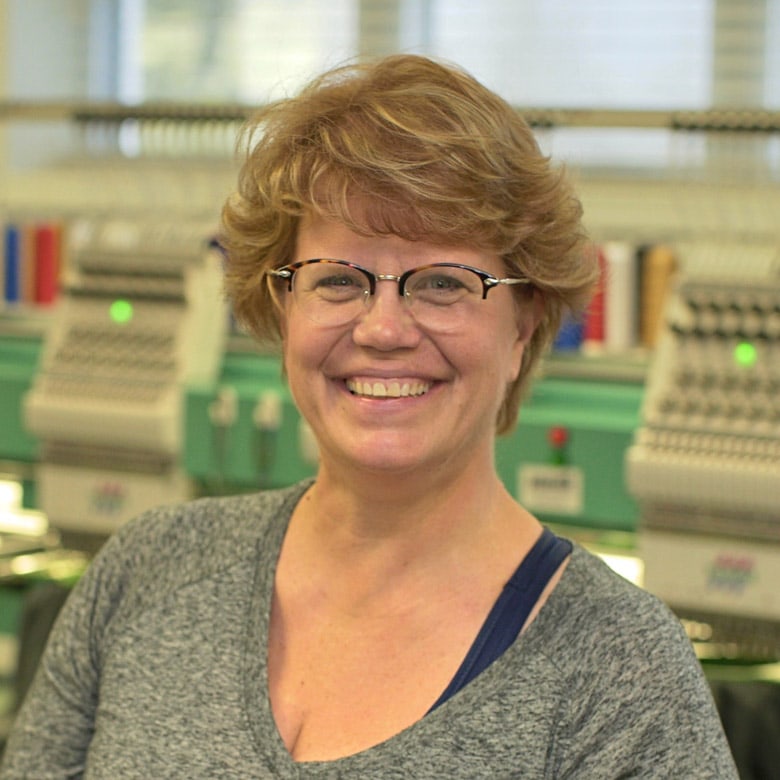 Shannon Boyle
Owner
---
Shannon is from Buffalo, NY. She is a retired teacher and the one you will talk to on the phone, and she will manage the front end of your order. When not at Smooth, she can be found in her garden or chatting with any one of her 6 siblings.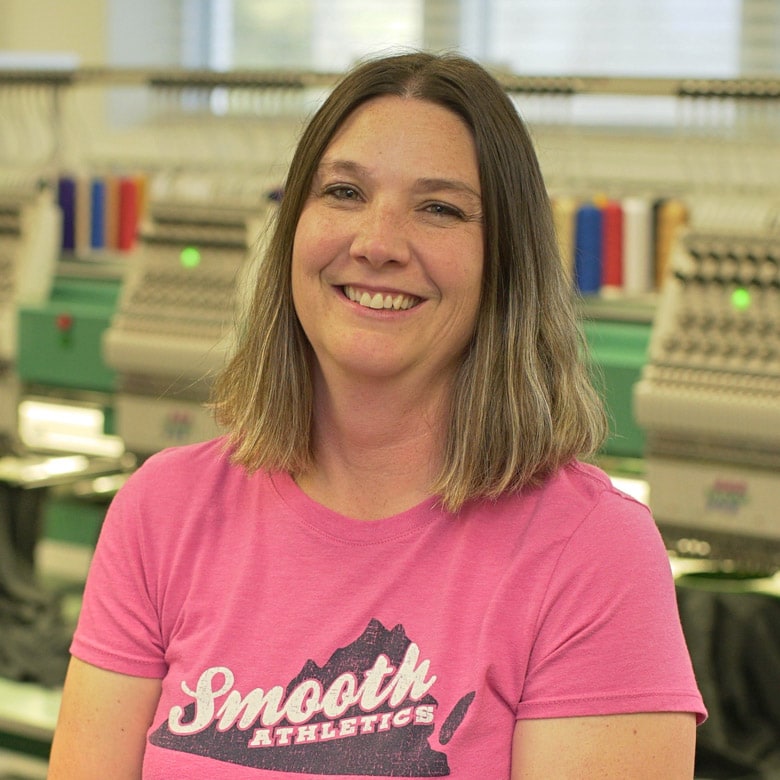 Judy Sorrells
Operator/Production
---
Judy is from Verona. She has been an operator here for a decade and knows her business. In her off time, she is on the sidelines as a Baseball/Football mom for her high school aged son.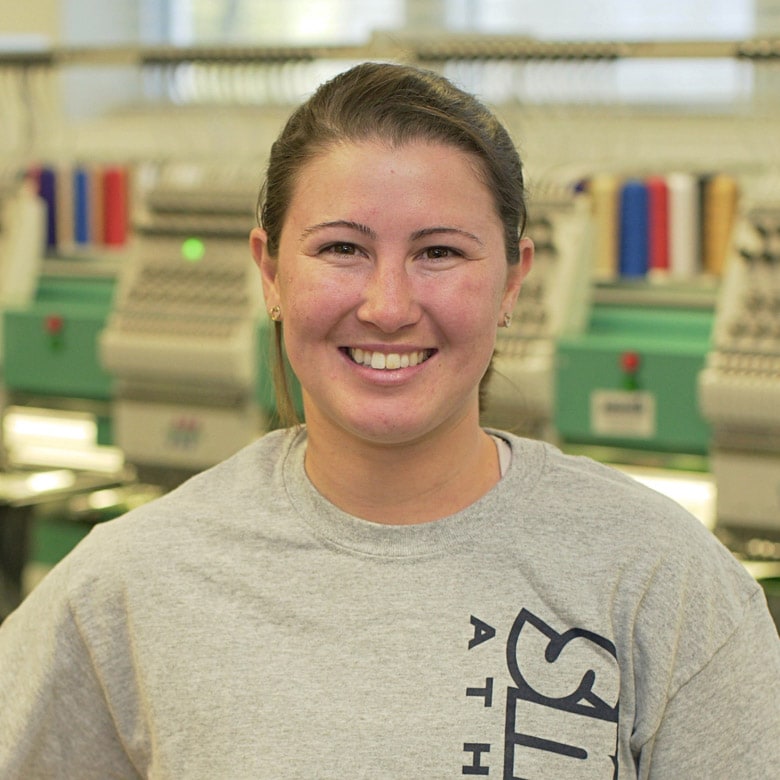 Mayzie Lewis
Operator/Receiving
---
Mayzie is from Seattle. She is a grad student at Mary Baldwin University, and can be found coaching soccer at Stuarts Draft in the spring.
Emerson and Briscoe Miller
Unpackers/Social Media
---
The youngest members of our staff, also from Waynesboro, have been in training essentially since birth.  They are both excellent students and LOVE sports.  Emerson is a die hard Packers fan and today Briscoe is a fan of the Cowboys.